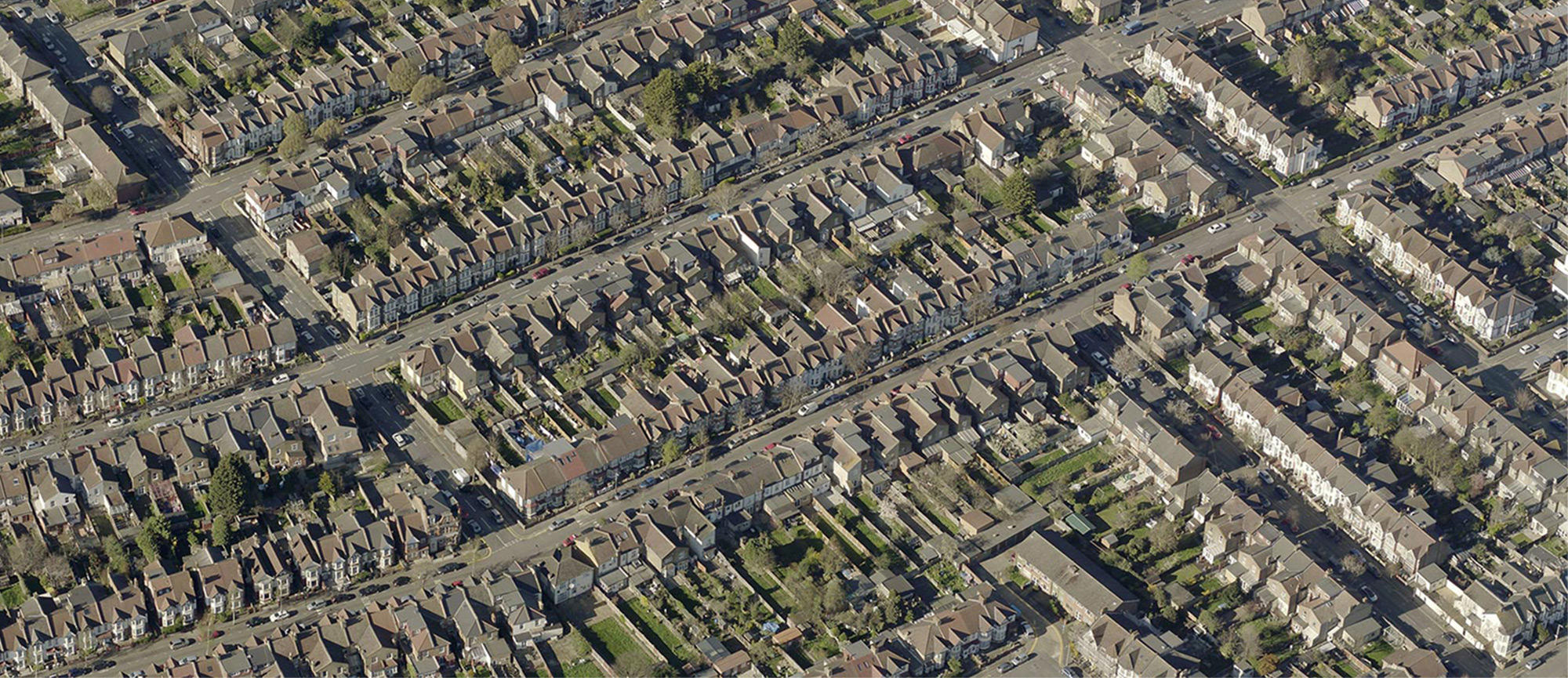 With rising housing prices in the Greater London area, property owners are finding it more cost-effective to remodel their homes than search for new dwellings.
Paul Chrysaphiades, owner of Domus Architects & Project Managers, helps homeowners, landlords, and developers realise their vision. These property owners commission Domus APM for home extensions, loft conversions, and basement additions as well as complete home refurbishments and new constructions.
"We design to help people enhance their lifestyle choices," Paul explains. "They like their neighbours, they like the schools, and they like the locality, but the house isn't quite right for them."
Gathering the right data
The owners choose to stay where they are, but challenges lie ahead for Paul and his team.
Each job is unique, so Domus APM need all the details before they can begin. Clients want the firm to take their own surveys, but Paul says they don't need to take a full topographic survey "to show warts and all."
Surveys must be as accurate as possible, but they also need to be completed in a cost-efficient manner. Additionally, the firm doesn't have access to the heavy-duty, laser-scanning equipment that a surveyor might use.
To acquire more data faster, Paul and his employees needed to explore where technology could fill in the gap.
Leveraging EagleView reports
For a recent loft conversion on a large property, the homeowner had already ordered an EagleView PremiumReport™ to see the measurements for himself. He told Paul about EagleView, and Domus APM have been turning to EagleView for projects involving roof measurements ever since.
Lofts, in particular, can be tricky to survey, Paul says. A loft conversion on a typical terraced home can add up to 40 cubic metres in volume to the property. Yet prior to renovation, clients often use these spaces for storage, which makes the collection of internal measurements difficult for Domus APM.
Other times, the lofts are simply inaccessible if they are in poor condition. This presents significant health and safety hazards for Paul and his team.
"We take certain dimensions internally, but the ideal situation, and that's what EagleView provide, is the external dimensions, which give us accurate information on the roof pitch, the size of the hips and the ridge beams, and the things we can never really properly assess," Paul says. "It's been an absolute godsend for us to have that kind of data available because it helps substantiate and verify what we're doing during our survey."
Designing with confidence
The staff at Domus APM import the DXF files that come with an EagleView PremiumReport into their design software. This saves the business from hiring a quantity surveyor or obtaining heavy-duty equipment to measure joists for loft conversions and other projects involving the roof.
"If we haven't got something quite right externally, then that can have a real bearing on any [permit] applications we submit," Paul explains. "Loft space is at a premium. The EagleView report allows us to get the best efficiency for the design of that loft space."
Using the DXF file included with the EagleView PremiumReport, Domus APM can build an accurate three-dimensional model of the roofscape to calculate the volume of the space, maximising the volume and potential of that roof. With highly detailed models, he and his team can be more accurate for permitted development.
For projects like loft conversions, Domus APM can import the DXF file into programs like AutoCAD and SketchUp to create a scaled drawing. From there, they can work out the current and proposed volumes for the roof in a shorter time than it would take to measure by hand. If they plan to add dormers to a roof, for instance, they can easily send the drawings to the subcontractors on the project.
Investing in accuracy
Domus APM have seen increased efficiency on every job for which they have ordered an EagleView report.
"Using EagleView reports has made us more efficient, and it's given us greater confidence on the design of that roof," Paul says. "It's given us more certainty on roof volumes and has helped us to ensure we get a good level of accuracy."
Paul and team let the property owners know that they have invested in the project with EagleView reports to ensure the most accurate measurements possible. This thorough approach to each home renovation supports Domus APM's mission.
"We're not out there to win a million and one awards, and we're not out there to design for fellow designers and get our name in lights," Paul says. "We're out there to design homes for people to live in."