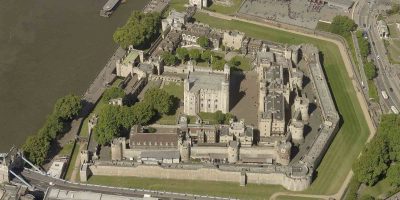 Leadership
Rishi Daga
Chief Executive Officer
As the Chief Executive Officer of EagleView, Rishi Daga leads a team of innovators based throughout North America. In his role as the leader of EagleView, Rishi is responsible for driving global growth, operations, strategy, and culture. Rishi previously served as the President of the company, and before that, the Executive Vice President of Commercial Sales. Since joining EagleView in 2008, he has helped the company expand from a small tech startup to a multimillion-dollar enterprise serving government agencies and customers in commercial sectors.
Rishi has more than 20 years of experience in the technology industry. Prior to joining EagleView, he held multiple senior executive positions across companies in the U.S. and Asia, including Webhelp, HyperQuality, and Reliance Industries. Rishi holds an MBA from IIT, Stuart School of Business.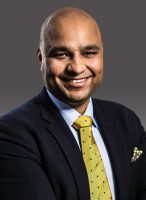 Matt Quilter
Chief Financial Officer
Matt Quilter is the Chief Financial Officer and brings nearly 20 years of leadership experience to EagleView with his extensive background in the fiscal operation and management of technology companies across multiple sectors. Most recently, he served as divisional CFO with United Technologies Corporation for Carrier Transicold, with financial responsibility for North and South America. Matt's previous experience includes financial leadership roles at Bosch Security Systems, Eastman Kodak Company, and KPMG, LLP.
Ajai Sehgal
Chief Technology Officer
As the Chief Technology Officer at EagleView, Ajai Sehgal brings 30 years of experience in imagery analysis as well as in leading the design and implementation of secure, globally scalable technology. Prior to joining EagleView, Ajai served as CTO/CIO for both London-based The Chemistry Group and Vancouver-based hyper-growth startup Hootsuite, leading Software Engineering, IT, Information Security, and Operations. Ajai was one of the founders of Expedia.com, where he spent 15 years. He is also a retired veteran of the Royal Canadian Air Force.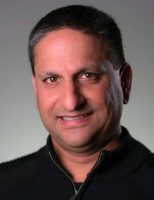 Rich Spring
Chief Revenue Officer
Rich Spring is the Chief Revenue Officer at EagleView, where he leads the company's global sales, business development, and customer success organizations. He is charged with driving the company's go-to-market strategy globally across all segments and verticals, delivering consistent revenue growth and ensuring customers derive significant value from EagleView solutions.
Rich has been successful across multiple companies, building high-performing direct sales, partner sales, sales strategy, marketing, services, business development, customer success, and operations organizations. Rich was the SVP Worldwide Field Operations at Seal Software, EVP & Chief Revenue Officer North America at Sage, SVP Americas at Symantec, and also held previous roles at VERITAS, OpenVision, and NPI. Rich received his bachelor's degree in Communications from the University of Illinois at Urbana-Champaign.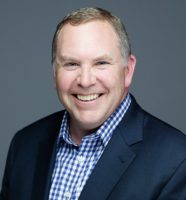 Jay Martin
Senior Vice President of Operations
As the Senior Vice President of Operations, Jay Martin oversees the organizations in EagleView that are responsible for the capture, production, and delivery of all products. Prior to joining EagleView, Jay was the Chief Operating Officer at Aquasana, Inc., which was purchased in August of 2016 by A.O. Smith Corporation. He also previously served as vice president at SunGard Availability Services, a leading provider of replication and cloud computing technology. Earlier in his career, Jay was an executive with Dell, Inc., where he served in various leadership roles. Jay is a graduate of Georgetown University and the Fuqua School of Business at Duke University.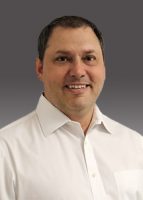 Ruby White
Vice President of Human Resources
As Vice President of Human Resources at EagleView, Ruby is responsible for all human capital initiatives, including talent acquisition and management, organizational design and development, total rewards, strategic corporate initiatives, and international expansion efforts. She is dedicated to creating a company culture where top talent is empowered and inspired to do the best work of their lives; she also leads diversity and inclusion programs and community giving efforts at EagleView.
Prior to joining EagleView, Ruby was the Vice President of Global HR & Administration at Napster and held similar responsibilities. Prior to Napster, she led various human resource efforts at RealNetworks, Weyerhaeuser, Federated Logistics, and Comcast Cable. Ruby is a graduate of Central Washington University and holds a Master of Business degree from the Kelley School of Business at Indiana University as well as a Master of Science in Global Management from the Thunderbird School of Global Management.